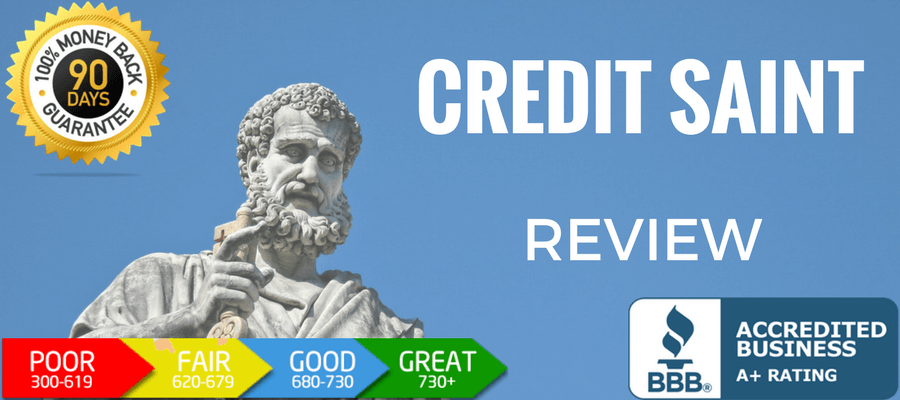 Introduction
Bad Credit is an occurrence where your credit report with the credit Bureaus attracts negative entries such as late payments, liens, Foreclosures, repossessions, inquiries, and judgments. This is a major problem that families and individuals face across the United States and it has been further worsened by negative economic climates and government policies.
Whereas a good credit report will definitely work for you, in terms of the leverage it affords you, a negative report condemns every citizen into a hole that most find difficult to come out of.
Negative credit reports mean that your loan applications to start that new venture or cater to an emergency will always get rejected.
If you are lucky and the loan application happens to go through, your fate is high-interest rates as the negative reports mean that your lender views you as a high-risk borrower or investment who is more likely to default than a person on a clean and healthy report.
It then becomes very important (and it is your responsibility as a citizen) to get the negative entries removed from your credit report. All those late payments, foreclosures, liens etc have to be eliminated as a step towards restoring a normal working relationship with creditors across the country.
Where Do I start?
I know, Most of us will make a beeline for google.com and probably come across some few DIY sites that will tell you about your rights and how you can get your credit report fixed on your own.
What they do not tell you, however, is the legal expertise that goes beyond knowing your basic rights, the time that will be required to make appearances and all the legal work.
You know where I am heading to, all the hustle and logistical nightmares do not sound like a cup of tea especially if you are working full-time or on several jobs like myself.
The second option will be to head up to a firm that could be a law firm that does not necessarily deal with credit repair services.
Others will turn to credit repair companies that are not proven and at the end of it, both suffer the same consequences of expensive fees with little or nothing to show for it in your credit report.
I have not even mentioned the time wasted in all of this process.
The Third and best option, which is what I am reviewing today, is a company that has a good track record with 9 out of 10 customers saying they are satisfied with the services that Saint credit repair offers.
Credit Saint  Review
It's a Credit Repair company that has been in the credit report repair business since 2004.
That means that they have 13 years of experience and having survived even the 2007 -2008 financial meltdown means they have a lot of experience having helped clients through these turbulent times.
This goes to show that they have an excellent track record and satisfied customers are proof of that.
At Saint credit, they take on each unique case with a different approach from competitors.
They assign you a specialist or a team of specialists depending on your case so that you do not have to call different people within organization every time.
Speaking with the same professional(s) every time reduces the turnaround time for results which is good for clients.
To prove commitment to the success of clients, credit repair undertaking, they give a 90-day money back guarantee on all packages if no visible results are present of elapse of the 90 days after you sign a contract.
They say that the devil is in the details; The competitors will not show you the hidden charges, obscure terms and conditions, and policies which almost always ends up giving clients untold headaches and miseries.
At CreditSaint, all this information is not only readily available, it is also super easy to find on our online portal and as hard copy as well.
Once you sign up for any of the three packages on offer, They allows you access to an online portal with all the information that you need.
This is to allow you other avenues to monitor progress on your case. What does all this mean, you can call them as much or as little as you want.
Saint Credit Repair – The process

– Once you get in touch with them here, you will be assigned your own professional or team of professionals that will handle your unique case from start to finish.
These professionals are whom you will communicate with every single time for purposes of continuity and speedy conclusion of your case.
– The professional(s) will have an in-depth review of your credit history and then earmark the disputes to make in consultation with you of course.
– As the professional lodges "Challenges" with the credit bureau, he/she will give you a plan and educate you on how to execute it.
The plan is actually a credit building plan (no cheeky stuff here). This is used to help you play your role in rebuilding your credit balance and credibility.
– After 45 days, you will receive a credit report that will allow you to see progress on the challenges and disputes lodged above.
This can be in hard copy and on your online portal that saint Credit repair assigns you.
– With results being visible as early as 45 days from the beginning of the credit repair exercise, the professional sets up milestones to achieve within the next period or 45-day cycle.
They are not after your money. they are genuinely after customer satisfaction.
– You get ongoing consultancy and training through the entire period. This covers settling of debts and dealing with creditors, how to handle them and so on.
Credit Saint Credit Repair – Packages offered
Credit Saint truly has the client in mind. They understand that different cases require different approaches, or if you would rather, "different feet need different shoes".
They have three packages that are surprisingly affordable for a company of its standards and repute and I will go over each package next.
1. Polish Package
At the just $ 49.99 per month, this is the most affordable package.
Unlike other competitors, the first work fee is also very pocket-friendly at the only $99 which is a one-time payment.
The amount will be charged six days after initial sign up to the program.
No other top five credit repair company has such a pocket-friendly package and the ball is now in the client court to decide on whether credit repair services are his for the taking or not.
Polish Package, however, has some limitations. It does not offer escalated information requests, and it is the least "aggressive" of our credit restoration services.
A 90-day money back guarantee comes as standard with this package with the assigned officer advising you on the negatively listed items to be removed.
I can also confidently state that items to be removed will not be as numerous as is the case with the next packages.
This package is useful if you have a very light negative listing and you only need cosmetic changes to your credit report.
2. Remodel Package
This Monthly plan package falls in the middle ground between Polish and Clean Slate packages. At a monthly Cost of $79.99, It will also set you back an initial first work fee of $130 which is payable one time only.
Remodel package is more "aggressive" than the polish package. You can also access the " escalated report request" feature, unlike the polish package. A 90 -day money back guarantee is also part of the package.
This package is good if you have significant damage to your credit report and you need to have substantive negative features removed.
3. Clean Slate
The third and final package is the most comprehensive package of the three packages on offer.
It will set you back the $99.99 every month. The first work fee of $195.5 is paid one time and is the highest in the three packages.
Clean slate Is the most "aggressive" of the packages: This is in terms of raising challenges with the credit bureau.
A challenge is simply the process of raising disputes with the credit reference bureau.
You also get dispute avalanches which means you get as many disputes as possible, escalated report requests and much much more.
The clean slate package is for those credit reports which are so bad, that an overhaul would be needed. This package will include building new credit balance sheets to help you start over on a new or clean slate.
CreditSaint Packages Comparision

Advantages Of Credit Saint
Personal Advisor
A personal advisor from beginning to end of the contract. Something which other companies do not offer.
Good Online Transparency
Credit Saint clearly lists terms of service, disclaimers, and pricing information on its site.
Lower Monthly Rate
Credit Saint charges as low as $49.99 a month.
90-Day Money-Back Guarantee
Customers receive a full refund if Credit Saint cannot remove inaccurate items within 90 days. On top of this, all cancellations are prorated, so clients can cancel anytime they want and only pay for the days they used.
Proprietary software
Everybody else seems to be using the same, dull and monotonous software. At Saint Credit repair, their software is in-house. I mean who else sets up milestones for their clients online to see?
Remove More Negative Entries
They will remove more negative report entries than other competitors; late payments, inquiries, judgments, Repossessions, Foreclosures, Bankruptcies, Collections, and Charge-offs.
Affordable
They are affordable. Tell me about any other credit report company of repute that starts off at the $49.99
Education
They will help you build a balanced new report that continuously guarantees months of positive history. They will even show you how to build one.
You get an Education on how to deal with creditors and how to SETTLE DEBT.
The online report mechanism on the portal means convenience for me. I do not have to shuttle back and forth to their offices and carry bulky hard copy reports. (Sounds good for my carbon footprint too).
Milestone Systems
The milestones systems meant that for me, these guys were committed to having my case solved within reasonable time frames.
This is a company that is not after your money.
Disadvantages
High First Work Fees
After Credit Saint provides its initial services, the company charges customers $99 – $195 for its "first work fee," depending on the plan they choose.
This fee includes the first part of the work, writing of challenges, and a full report on your credit rating. Overall,  these prices are competitive.
Limited Availability
The service was not available in South Carolina the last time I checked.
If you are in a bad place financially because of negative listings in your credit report, I do not see a reason why you should not get in touch with Saint Credit repair services and start off with a free consultation on your credit report.
I had even forgotten to mention that one. Get a personal advisor and have your credit report ironed out in a definite timeline and get that piece of mind again.
Credit Saint Discount Coupon
Discounts may vary depending on when you decide to sign up for Credit Saint, At the time of this writing, signing up for Credit Saint's mailing list allows you to receive a coupon code for $15 off your initial fee for any program. So that could drop your first work fee to either $84 for the Polish and Remodel packages, or $180 for the Clean Slate package.
While many credit repair companies offer discounts for signing up with a friend or spouse, there doesn't appear to be a partner discount available at this time. It never hurts to ask for a discount during your initial consultation, in case any new promotions have surfaced.
Summary
CreditSaint Credit Repair:
Price:  starting from $49.99[ Cheapest in All Credit Repair companies ],  First Work Fee (billed 6 days after signup) $99.00,
BBB Rating: A+
Experience: 13 Years of Experience
Credit Report : Every 45 Days
Guarantee? CreditSaint credit repair service offers a full 90-day refund no matter what the reason.
Phone Number: call TOLL-FREE No. 1-877-63-SCORE for a free credit consultation,  9:00 a.m. to 9:00 p.m. Eastern time on every single day of the week.
Apply: Visit CreditSaint Credit Repair website here.
Conclusion
Credit Saint is one of the most transparent credit repair companies in the industry and provides a variety of credit repair plans to fit most budgets.
The 90-day money-back guarantee makes Credit Saint somewhat unique in the industry and can help customers avoid the risk of paying for credit repair services that they are not satisfied with.
Out of a possible ten, my review for Saint Credit repair would give them a solid 9.
This is because I spoke to a very satisfied client who had his credit report repaired in just 8 months of signing up to their Remodel package.