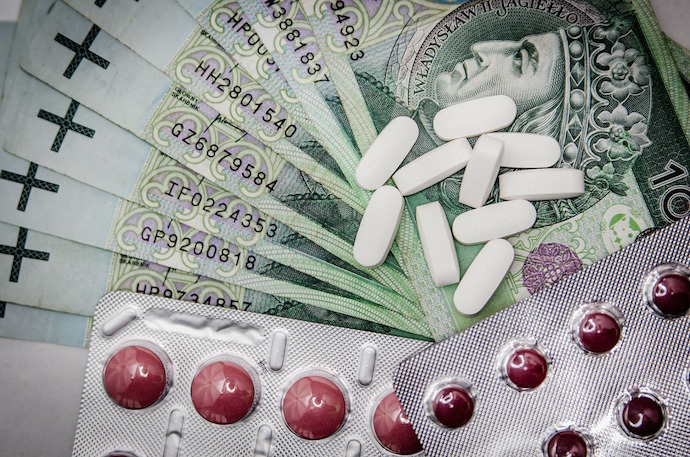 Medical debts if not well managed can be a daunting effect at times. They can raise your stress level as well as increase your credit score. If you have unpaid medical bills, they can be turned over to collection agencies.
A single collection account sometimes can cause a drop of 50 to 100 points of credit score. Furthermore, the collections can take quite some years before they are removed from your credit report. This means that someone can still experience the strain of medical debts long after leaving the hospital. Medical debts can be crushing, but with good management, you can overcome the problem without crumbling your finances.
Medical debts can be crushing, but with good management, you can overcome the problem without crumbling your finances.
What are the ways to deal with a medical debt?
Reduce the bill at the first instant
When your bill first arrives, make all the necessary arrangements to reduce it. If the bill is too high and you cannot afford, you can try your best to negotiate the rates down. Some non-profit hospitals have programs to offer financial assistance.
Even the profit hospitals, they also agree to a payment plan. If you are unable to negotiate the bill alone, you can hire a professional to that job for you. They only charge by taking a small percentage of your savings.
Use the collection agency to negotiate a full and final statement
When you do not settle your bill, the doctor or hospital turns over the debt to a collection agency. It does take a lot of time for the agency to put a negative report on your credit file. This negative impression can affect your credit score heavily.
Once a medical debt is placed on your credit report, the damage is big. Even if the payments are done, the impact is still felt on your credit score. Sometimes the agency can go beyond and take the matter to court where they can sue you. To prevent these, you have an obligation to negotiate with the collection agency on a full and final statement.
If you cannot afford to pay a lump sum, you can try to negotiate to have a reduced monthly payments. It is advisable to have everything writing, including the day of the settlement.
Look for financiers with lowest interest rate 
Some doctors offer to finance, but at a very high-interest rates. You can consider having a credit card with a purchase offer of zero percent. Some cards offer up to 21 months of no interest. However, you need to have a credit card to qualify for this.
You can still consider having a personal loan, which offers low rates as low as 4.25%. Never go for high-interest loans to clear your medical bills. These loans can be very difficult to come out once you get in. Apparently, you should be looking for lower costs method to finance your bill.
Bankruptcy is also an option
When the medical bills are beyond your reach, bankruptcy can extinguish them. If your medical debts are more than 50 percent of your gross annual income, you should consider bankruptcy.
If the bill is a 100 percent, this may be the only viable option. Before filing for bankruptcy, you should let the hospital know your plans. The hospital may negotiate for something, rather than get nothing.
However, bankruptcy has its downside regarding your credit card; it will be destroyed for a very long time.
Have a health insurance
Have health insurance, Although you will incur big monthly premium payments, in case of a huge medical debt, you can get covered. This is better than having big sums of money to pay without any help.
READ:
Hire a medical bill advocate
Medical bill advocates are well skilled on lowering the medical debts. They are adroit in analyzing bills, dealing with insurance companies and health care providers. Some will charge an hourly fee while others request for payments once they succeed in lowering your medical debts.
Request for an itemized bill
It is always good and safe to have all the recorded straight and clear. There is nothing discouraging as paying for something twice. Errors in recording can lead to such a scenario.
An itemized bill will help show exactly the kind of service offered and what you are being charged for. You should keep an eye on duplicate charging as these can affect you. In case you identify an exorbitant charge, you can dispute this with the hospital.
Negotiate a payment plan
Analyze your budget effectively and know the exact amount you can pay on a monthly basis. When negotiating with the healthcare providers, let them understand your current financial status, table your average cost to the table.
Settle at a rate that you can handle comfortably without stress. What you get annually should be more than your payment option.
Have an emergency fund
Sometimes medical emergencies happen, which were not initially planned for. One can end up having huge medical debts within a very short time.
It is worthwhile to have medical savings, which you can use to pay these unexpected medical bills. If you do not have any emergency savings account, it is better to start having one.
Look for a local assistance program
Your state or government may have assistance programs that can help you reduce your medical debts. You can contact government offices and enquire about such a program. It is worthwhile to ask rather than being ignorant of such program.
Many governments should be having this kind of programs in their health care programs. Therefore, do allow fear to turn you back. Investigate and get to know more about this.
Get help from friends
The high amounts of these debts can sometimes be overwhelming. When you have quite a good social following, you can involve them in this. Friends can donate money than can add up to huge amounts, which can help offset your debts. You can send them messages, emails, print out cards or call them.
Huge medical debts can be devastating especially if your income cannot meet the amounts. However, this should not be the source of discouragement to anyone. With the tips given above, you can easily deal with bills stress-free.