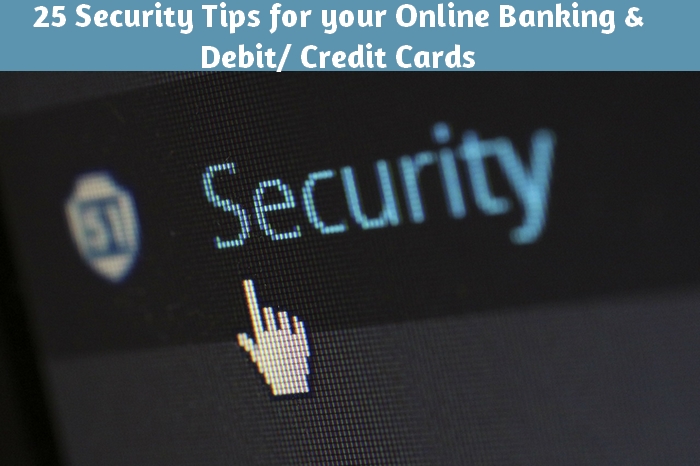 Online banking is a truly convenient way to handle your transactions, whether its about transferring funds, checking the accounts or making a payment. The option to bank as well as use Debit/Credit Cards on the Internet has made managing your finances easier than ever. But, this advancement brings its own risks along. To ensure a better and secure banking experience, here are 25 Security Tips about Online Banking and how to use your Credit/Debit Card Safely on the Internet.
Online Banking Security
1. Use a Strong Password :
Make sure that your password is 8 or more characters and combines letters, numerals and symbols. Don't use the same user ID and password for your financial accounts as you do for other sites. Here is excellent tutorial on how to create strong password. Many people are so lazy that they keep same user name and password for all of their account such as emails, facebook, twitter, bank, trading, and for all other financial services. By adopting such practice these people make the hackers. spammers work very easy. so remember use $TR0nG password for all your online accounts.
2. Change your Password Regularly :
Change the password provided by the bank after the first login in order to keep your account safe. In addition, keep changing your password at regular intervals. Changing the password at regular interval is pain staking thing for some people but its important. Here you can find how to keep strong password still how easily remember and change it at regular  interval.
3. Avoid logging in on public computers :
Avoid logging in to your bank account at a public computers. But, if it gets inevitable, make sure you clear the browsing history and the cache as well as delete all the temporary files. Plus, never allow the browser to remember your ID and password.
4. Enable Account Alerts :
Most banks allow their customers to enable text or email notifications for being informed about certain activities on their account that may let you identify any suspicious account activity. This is must have facility. so pfGuru request you to enable this service for your banking transactions.
5. Set Up Two-Factor Authentication :
Enquire with your bank about whether its online banking website supports two-factor authentication using a smartphone. The site texts you a code that you must enter in addition to your password whenever you want to login. If you have 2 step authentication enabled then if at someone succeed in cracking your password , he cant get access to your financial accounts.
6. Avoid Clicking Through Emails :
If you receive an email that claims to be from your bank, but asks for any banking details or your login information,treat it with suspicion as it may be a phishing attempt that tricks people into handing their credentials over.
7. Type your Online Banking URL :
It is alway safer to personally type your bank URL in the address bar of your browser instead of opening it through any links. Such links may direct you to a false website that completely resembles the original, thereby stealing your information once you login.
8. Check for Encryption :
Before logging in, make sure that a locked padlock or an unbroken key symbol appears in your browser window. Apart from that, the http' at the beginning of the URL will change to https' (Please Note the 'S') when a secure connection is made.
9. Make Sure to Logout When Done :
Once you are done with your work, it is advised to always log out of your online banking sessions. This reduces the chances of falling prey to cross-site scripting exploits as well as session hijacking.
10. Beware of Calls Asking your Credentials :
Beware of phone calls asking you for social security number, PINs or passwords. The bank or the authorities will never ask these details in full. If somebody try to trick you then simply hang the phone. or tell them I will come to bank in person. give your name and details. Thief will hang the phone. This trick works many times. 🙂
11. Check your Accounts Frequently :
Online banking offers a 24/7 access to users. So, you must cherish that benefit and check your banking accounts on a regular basis. If you find any anomalies in the transactions since you last logged in, you must contact your bank immediately.
12. Login From a Secure Location :
Avoid logging in to your online bank accounts using unsecured wireless access points as such access points are quite easy to intercept, which can allow hackers to collect your login information very easily. Don't access your online banking account from Starbucks, Pizza, MacDonalds  etc shops.
13. Use a VPN :
For the best security, connect through a Virtual Private Network as it prevents anyone from reading your encrypted traffic. Logging in with a VPN changes your IP address, thereby making the website need an extra layer of authentication.
14. Use Security Software :
Make sure you have a firewall turned on and a good premium antivirus software to stay protected from Trojans, keyloggers and other types of malware that could be used to gain access to banking information.
15. Keep your System Updated :
Keep your the operating system and browser of your computer up to date with the latest software and security downloads. Also, make sure you have patches or service packs installed on your system.
Credit/Debit Card Security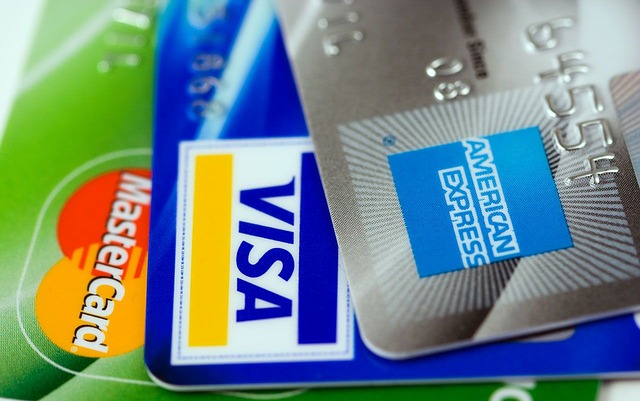 16. Check for Site Security :
Look for an https connection in the URL, and a digital security certificate before entering your credit/debit card details on a site to ensure an end-to-end transaction encryption. Also, NEVER share your card information over emails.
17. Use the Added Layer of Security :
Many credit/debit cards offer an additional layer of security. For instance, MasterCard has a SecureCode, which is a private code that is entered to make a transaction, whereas Verified by Visa offers a personal message and a password for authorizing a purchase.
18. Check Your Browser Settings :
In order to make sure that your browser doesn't inadvertently store your credit/debit card information or any other personally identifiable details, turn off the autocomplete settings.
19. Use a Designated Credit/Debit Card for Online Shopping :
Apply the approach of using a designated low limit card for online purchases. This doesn't let the criminals rack up a lot of charges even if the card gets stolen or lost. You can purchase such cards from WallMart or such big shopping stores. Its the best secure way.
20. Choose the Payment Method Wisely :
Choose your payment method according to the level of risk associated with the site of the purchase. If you are buying something from a less familiar site, prefer using a card with a lower credit limit.
21. Inspect the Merchant :
When shopping online, make sure to see whether the merchant is accredited by the Better Business Bureau. Also, search if there have been any credit/debit card scam complaints involving the merchant.
22. Consider a virtual card number :
Try using a disposable, virtual, or one-time use card number that will be given by your card issuer to use at the time of online checkouts. The disposable number links to your account and makes your purchases appear on your bills.
23. Understand The Required Information :
While making a purchase online, the merchant shouldn't ask you for anything other than your full credit/debit card number, the expiration date, the card security code.
24. Prefer Using Credit Cards :
Credit cards are equipped with better protections against fraud, and many even offer zero-liability policies. Debit cards aren't that comprehensive, plus could risk the entire amount of payment.
25. Note the Card Numbers :
Make sure you have your credit/debit card numbers and the contact details of the credit card companies filed in a safe location. If you ever face a credit/debit card fraud, you'll find it easier to contact and advise the companies.
By following these 25 online banking security tips & debit card, credit card security tips, you can perform all your financial transactions safely. I request you to inform all your friends, family membars, colleagues by sharing this article and save them from online frauds.