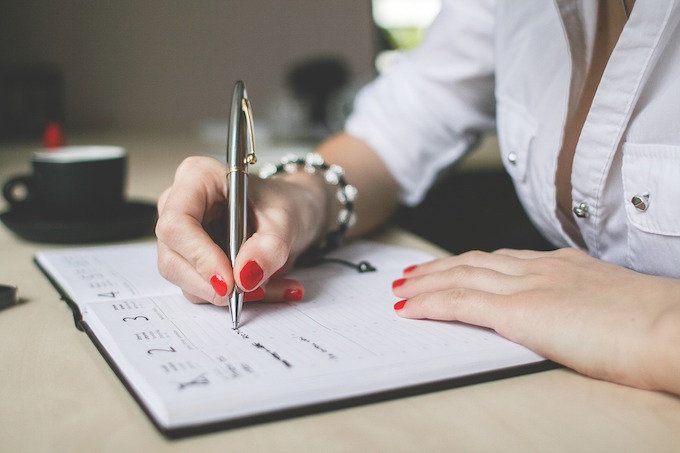 Do you know that you can make money from the comfort of your couch? One of the ways to make a fortune in life is becoming a writer. With the many sites that can pay you to write for them, you have no reason to look for another job. Here are 27 websites that will pay you to write for them.
1. ADDitude
You can make a lot of money through ADDitude online magazine. This magazine focuses on providing strategies as well as support to persons affected by ADHD among other disabilities in life.
Although most of the writers are mental health professionals and journalists, persons with personal experiences to do with ADHD and other health complications can also write for them. Their articles are less than 2000 words. Payment is calculated basing on the length and your experience with the topic.
2. Ashtray blog
Vaping is among the most popular topics in the world. If you are an enthusiast in matters of vaping, electronic cigarettes and harm reduction, you can create money by writing for Ashtray blog. The pay rate ranges from $ 50 for 500 words.
3. BabyFit
The preventive healthcare site talks about fitness and nutrition. If you have the ability to write high quality article ranging from 500-1200 words, you can check with this website right away. They offer $ 25-$ 35 for their articles.
4. Classic Toy Trains
Are you obsessed with toys? Well, if that is the case, then you can consider the idea of writing about them so that you make money. Classic Toy Trains pays $ 75 per page of every article you are going to write.
5. Alive now
Alive now is a bi-monthly magazine that pays a minimum of about $ 35 for any accepted article. The company offers themes to help writers when it comes to the structure of submission.
6. Blue Mountain Arts
If you have the skills to write contemporary prose as well as poetry about your personal experience, Blue Mountain Arts is the site to visit. The company will pay you up to $ 300 for you poems. For one time use in their books, you can make about $ 50 from the poems.
7. Oatmeal studios
The greeting card service provider is hiring competent writers with amazing greeting card ideas. In case you have a good number of them, send them to Oatmeal studios and get paid $ 75 on every accepted idea.
8. Chicken soup for the soul
With many bestselling books, Chicken soup for the soul pays $ 200 for inspirational, original, true poem or story. You can also make up to % 100 for any devotional submissions. The articles should be less than 2000 words long.
9. The Hairpin
The site talks about women and most of the writers are women. The website has a wide range of topics such as tips on how to create a good cover letter and celebrity culture among others. The company requires unpublished and original content.
10. Comstock
Comstock is an adult greeting card service provider that pays $ 50 for any accepted card. If you have great ideas, simply put them in a card and then make money from this without goin through much hassle.
11. Developer tutorials
Do you have knowledge in computer and design? You can write a tutorial on list based articles on this site. The company offer instant payment for all the accepted contributions. The rate of payment varies depending on the quality and length of the article.
12. BlogMutt
BlogMutt has earned popularity in creating blogs posts for various topics in businesses. If you can come up with great content on a number of topics, register with this site.
13. Fantus paper products
Fantus paper products mainly deal with everyday greeting papers. It also has an extensive Christmas program where you can write greeting cards to make more money. Compensation is made basing on each of the greeting cards you are going to write.
14. Smart Alex
Smart Alex is in need of humor greeting cards. The company will pay once your greeting card has been accepted.
15. Tales to go
The paid subscription site as well as book publisher focuses on stories to do with travelling. The company needs writers in personal, non fictitious as well as anecdotes areas.
16. Smithsonian Magazine
The magazine is devoted to exhibits in different areas such as art, history, science, pop culture and technology among others. Their articles can earn up to $ 1500 as long as your article has been approved.
17. High country news
The nonprofit magazine focuses the people, politics, aesthetic values as well as culture of Western America. If you the passion to write about these topics, you can make $ .50-$ 1.50 per word depending on the level of your experience as well as demand.
18. Girl's life
Anyone aged below 18 and enjoys writing poetry and fictitious stories can make a lot of money from Girls life website. Payment depends on the quality of work you submit and your level of experience.
19. The secret place
The secret place is a perfect destination for free lancers who want to make money online. They pay up to $ 20 for any accepted article with 150-200 words.
20. The sun
The ad free paid subscription site mainly discuses different aspects to do with human experience. They can pay from $ 300-$ 2500 for contributing your work. You can write essays, interviews, poetry and fiction.
21. FineScale Modeler Magazine
If you enjoy designing and building different structures such as cars, ships and airplanes, then you can make some little amount of money from this website. The magazine pays you to write 750-2500 words.
22. Glimmer train
Founded in the year 1990, Glimmer train offers writers with the best platform to earn a living. They pay up to $ 700 for your first publication rights once your stories are accepted.
23. Back2college
Back2college focuses mainly on adult students who re-enter educational learning institutions in order to pursue professional developments or advanced courses. They pay from $ 75- $ 135 for any of their non-promotional articles with 1000-1500 words.
24. BigGreyHorse
You can earn thousands of dollars from travel and destination posts. This can include hotels in Texas, restaurants as well as events. The blogs range from 600-1000 words where you can get $ 125-$ 200.
25. Birdchannel
This site is associated with the Bird Talk magazine. They need articles with 800-2000 words on photo essays and birds as well as how to type of articles on human interest stories. They pay writers around $ 100-$ 200 on short articles with 1000 words or less.
26. Cosmopolitan
Cosmopolitan.com is also looking for professional writers to submit high quality and touching essays on college experience. The articles should be around 800 words.
27. Dissent Newswire
Dissent Newswire accepts high quality articles from free lancers. You can write about on various topics including essays, interviews and features. The articles' length ranges from 700-1500 words and each of them is paid $100- 200.
In conclusion, you can make millions of cash by becoming a writer. There are different sites where you can write on various topics to earn cash. With the right writing skills and experience, it is very easy to become the next millionaire in town.