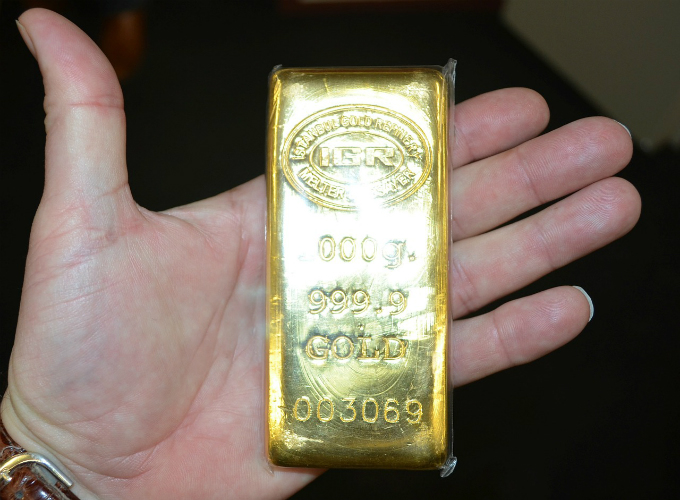 Investing in the right place can yield a lot of benefits in the future. Thus, many people prefer to invest in gold. There are many reasons behind this. Gold is respected and accepted throughout the world for its value and also the rich history.
The existence and rich values of gold can be dated back to 800 B.C. People buy gold in several forms and for different purposes as well. Some of the reasons for investing in gold are:
#1: Hold Value Throughout Ages
Gold is different from that of the paper currency, different assets and coins. It can be preserved throughout the life and also can be passed from one generation to another. It will remain the same and will maintain its value throughout ages.
There are no other assets that can hold value like that of gold. Thus investing in gold seems to be much safer and is also the best option.
#2: Weakness Of US Dollars
There is no doubt that United States dollar is considered as the world's most significant reserve currency. But due to the large budget and trade deficit in United States, the value of dollar fell between 1998 and 2008 against other world currencies. In this time, the price of gold shoot up and almost tripled.
It was about $1000 per ounce by 2008 and it doubled again between 2008 and 2012. By this time, it reached around $1800 to $1900 for one ounce. So, gold is a quite reliable way of investing which can yield a lot in future.
#3: Inflation & Deflation
When the price of all the products rises it is termed as inflation. Gold has always been one of the best hedges against these inflations. The price of the gold tends to rise every time the cost of living increases i.e. during inflation. This is evident since the World War II where US suffered 5 years of huge inflation.
Deflation, on the other hand, is the situation where the price decreases and the economy of the country is burdened by huge debt. During this time the business activities also slow down. Even in this time, the purchasing power of gold increases a lot while the prices of other goods dropped down sharply.
#4: Different Forms Of Buying
Gold can be bought in different forms. It can be jewellery, coin as well as bullion. Jewellery, being the most traditional and dominant form of buying gold around the world, it has been quite popular. But many people also prefer to buy bullion and store them in the bank lockers.
So, invest in gold and get the best result of investing. This is considered as one of the most trustworthy investment than any other assets and properties because of the ever increasing value of gold.
#5: Best Liquidity 
Gold is the best and scores the highest marks when it comes to liquidity. If you compare it to other terms of investment, you will know that gold is the best as it can be converted to cash at any point of time and any day.
Any bank will give you the loan on gold as well any local gold shop will too. So, in case of any financial problems it also provides the best solution to convert it in cash and get your money.
#6: Convenience
Your investment in gold can go higher and higher each day with the gold prices rising per ounce. So, it is highly convenient for the people to invest the money on gold now and later get more by selling the gold again.
You can keep the gold with yourself for longer time without any issue and once the value increases you can sell them to get a better amount.
#7: Increase In Demand
Demand of the gold is constantly increasing with each passing year. India and China are the two most popular gold consuming countries in the world. In India, they use a lot of gold for many cultural functions like wedding etc. In China, gold bars are one of the most popular traditional forms of saving. Thus owning gold now can be proved to be highly beneficial and great idea of investment.
Thus, these are the 7 main reasons why you should invest in gold. Gold is undoubtedly the most convenient and easiest way to invest where there is no risk. You also do not have to analyse much before investing here.