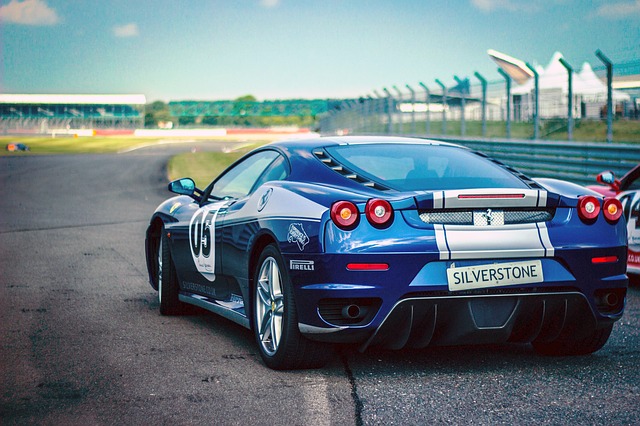 Many people ask such questions, can you rent a car with a debit card ? Are you planning to rent a car but don't have a credit card? If yes, then certainly it is not an issue you need to be worried about. There are many companies who genuinely allow you to rent the car with your debit card. However, every company has got its own policies and regulation in which you must fit in. the survey made on the rental are companies stated that although renting a car is done mostly with credit card but it is not difficult to rent it with your debit card too. Here are few tips that you need to keep in your mind while renting a car with your debit card.
To make your rental experience a worry free, follow the above tips and have a safe journey to the destination you desired.
1.  It's just not a card, policy matter too:
Every company has its own set of rules, regulations and terms about different debit card policies. These policies differ as per the location. You need to research well and talk to people around who used such service before to understand the policy of your location. Ensure that you have all the documents ready if asked by the rental company for renting the car on debit card.
2. Don't just wait, compare:
Rental options are flexible in nature. You need to make a good homework to find the right car agency that can give you the option of using your debit card to rent. There are few companies that have certain relaxed policies against the use of debit card. You can call any branch of such company to verify the policy.
3.  Seek for Rental agent's services:
As compared to anyone else rental agents have better knowledge on which companies can give you a better deal. The agents carry years of experience in this field and this can give you the right policy that is suitable for you.
4. Don't rush; take your time:
The benefit of using credit card is it gives you quick serve to rent a car without many efforts. Besides, you don't even have to stand in a big queue to get the returns for the rental car. However, if you pay with a debit card, it means to seek for the cash you will have to stand in line. Hence, make your mind mentally prepared for the huge process and then approach.
5. Keep your card details ready: 
There are some rental car services who might call you get the details about your debit card at the time of final payment to be made with cash. The only thing while renting a car is your plastic card. Hence, you need to have the card details ready with you.
6. Hold and block; the policy that you need to know:
When you are using a debit card, ensure that you plan up things well ahead. There is a deposit of around $200-$500 which is made to ensure that you have enough of balance other than the additional cost of renting the car. Hence, make sure you have enough of balance in your account ready.
7. Card's acceptance matters a lot:
It is not necessary that every agency will accept your debit card for renting a car. You need to make sure that the company you choose has the facility to accept debit card. The acceptance of the card must match with the rental company's requirements.
8. Choose the company which is genuine:
There are many fraud companies that may claim top help you with acceptance of debit card, ensure that first make a good research about the company you have chosen, its reputation and whether it is genuine and then go ahead with the decision of choosing the right one.
9. Expect a check on your card:
If you don't have a credit card then it will b quite difficult for companies to trust you with $200-4500 car. But if you have a card, then the rental car company will check the credit score and accordingly decide whether to give you car on rent or not.
10. Keep your documents ready:
There are many companies located at different location who can give the facility of renting a car with a debit card. However, it might be far from your home and hence, you need to be ready with the documents like retune plane tick, proof of auto insurance, utility bill proof and other necessary paperwork.
11. The identity should match:
If you think that you can rent a car on your family members or friends card name on it, then you are wrong. You need to have the card with your own name on it. It must match
12. Have a debit card? Scope of Luxury car is less:
Every big company tends to restrict those clients who come with the debit card for renting the big luxurious cars like SUV's. At such time, you can expect a small or medium size car to rent with your debit card.
13. Prepaid Debit Cards:
This is another new yet popular style of card which is accepted by the company for making the payment for car that you rented. Remember such card cannot be used for renting and picking the car purpose. This type of payment is quite popular in many countries like Canada.
14. Are you a local? Get some leverage:
There are few companies who will check your ID and if you are found local, then you can get some good reception. Some companies allow the customers to rent the car with debit card simply because they belong the same place from you a long term.
15. Are you younger than 25 years?
Age matters the most. Any person who looking forward for renting a car with a debit card needs to be above 25 years old with a good valid driving license. Few agencies also rent car to people who are above 21 years of age if additional payment is made.
16. Good to have credit card:
Although you don't have a good score based credit card with you, but you can at least apply for the same so that at least in near future, you don't face any problem while renting the car.
17. No track of illegal record:
There are companies who will be fine with renting a car with a debit card. However, if you have a debit card and you hold some track record of visitng the court, then you need to owe an explanation to the company. Your job is to make sure you have a clean record while seeking for car rent.
18. Merge your debit card with bank account:
As a part of verification, the rental company will ask for your bank account details to check the balance. Hence, ensure that the card you show up is linked with the bank where you hold an account.
19. You can pay in cash too:
Yes, there is an option by few companies who allow you to pay the cash for rental. However, debit card or credit card that you show is a part of identification and security against the car you are renting. Make sure the debit card has all the details mentioned on it clearly.
20. Prefer for visa or Master card only:
The rental companies will give you the leverage to rent the car on debit card only if you have a card of visa or master as they have a better security and can track the balance quickly.
Renting a car with a debit card is now possible for you only if you follow the above-mentioned tips in the right manner. So what are you waiting for? Start with your search today and get the best car rental company that can offer you this facility.