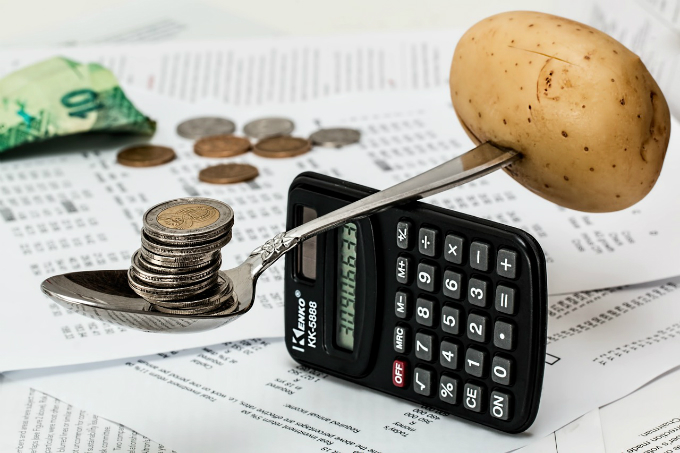 Inflation is a confusing concept for common people. As an ordinary person, you find it difficult to understand what inflation is and how inflations eat your savings. Before knowing the impact of inflation on your life, you should first understand what inflation is.
We all know that the price of goods and services are increasing fast. At the same time, the demand for those services and goods are increasing because of the growing population and for the rising economy. The growing demand from the customers for the products creates pressure on prices and they rise.
As more people are able to pay a high price for the goods, sellers take the advantage of this situation and increase the prices of the goods. Another reason that can lead to inflation is the rise of the cost of the production. In that case, the manufacturers pass the cost on the product that ultimately increases the price of the goods.
How Inflation affects your savings
Inflation does not affect your savings directly. It will not take away your money, but it will impact your life in multiple ways. It will impact your purchasing power and will make it difficult for you to meet the requirement of your life.
For instance, if you are saving $70,000 for your retirement account in any private or public organization, you will get the money and interests at the time of the maturity. But here the question is, would your saving money have the same value at the maturity time as it is now. Because the prices of the products are increasing with every passing day and your interest rate will not be increased in that speed.
Now you are getting your coffee in $4. 00, but after twenty-five years, it will cost you more than $45, 00. In these conditions, you saving will not be considered as a beneficial one and it will not meet your purpose of saving.
After the retirement, you cannot lead your life in the same manner as you are living now. You might have the required amount on your account. But the problem is that the amount cannot be suitable for your retired time.
Inflation will affect your purchasing power and you will not be able to meet your requirements. In the United States, the situation will be more complicated as the prices of medical expenses and other goods are increasing with an alarming rate.
How to protect your savings from inflation
Inflation can affect your savings and minimize the value of your investment. But you can slow down the process by taking some preventive measures. If you want to protect your investment from the influence of the inflation then go through the following tips.
1. Learn to take risks
You will absolutely not go for any option that requires more investments and in return, you can get healthy interest payments. Do not always avoid these kinds of offers and consider them if they are offering high returns so that you will be able to deal with the inflation effectively.
If you get high interests on your investment then you might get a handsome amount at the time maturity. As the result, you will be able to live the same standard of life as you were living before.
2. Expand your savings
This is the best policy to make more profits from your investments and to protect your savings from the inflation. You do not need to be worried much about the inflation if you have mixed investments and those are designed to combat inflation. The best thing is to avoid or minimize the influence of the inflation is to open many saving accounts with high-interest rates.
3. Treasury Inflation-Protected Securities (TIPS)
To invest in TIPS is a good step to protect your money from inflation as its bond rises and falls with the rise and fall of inflation. For example, if you invest in TIPS, you will get the interest of your savings twice in a year, which are adjusted with inflation. When you will get higher interest rates to match up with the inflation, there is a possibility that your interests could decrease with the fall of inflation.
4. Go for reinvestment
It is a good decision to reinvest your money instead of withdrawing at the time of maturity. If you want to make more money from your investment and to protect it from the inflation then always consider reinvesting. If you withdraw your money, you will get only your saving money and interest. But if you will go for reinvestment, you can also earn from your interest. By doing so, you will be able to meet the expenditure life.
5. Go for Shorter Maturity Bonds 
By choosing shorter maturity bonds, you will not be badly affected by the inflation. It is true that by following this procedure, you will not be able to get more interest rates, but it can help you in many ways. First of all, your saving will not be affected by the inflation and you can reinvest it for more profits. This is not a bad choice.
Ultimately, you will be able to earn more than any long term plans. For example, if you will invest the money now and the maturity period will be over after twenty years then you will get only the predetermined interests. That will not be that much helpful as we will find the prices of the good and services much higher than your present time. But if you will choose short term bonds, you can get more interests. But always choose the plans that offer profitable interest rates.
Conclusion
Follow a proper investment strategy to protect your savings from the impact of the inflation. You can implement the above tips to minimize the influence of inflation. But if you have any confusion and you do not know how to safeguard your savings then it is better to take the advice of any financial experts.
They can help you to understand the complexities of inflation and can suggest you ways to make profits from your savings.