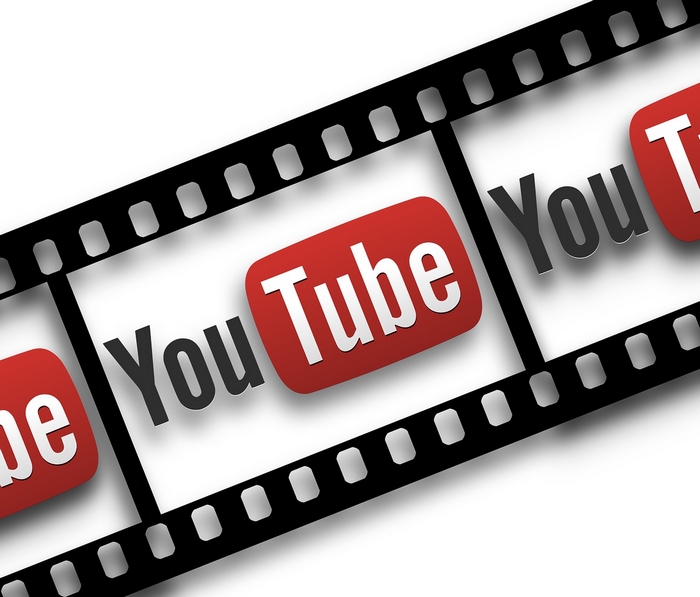 If you are looking to make some money online, YouTube is also a good place to do that. With it, you don't have to go viral or strike it lucky to earn money. To make money on YouTube is easy and it is made possible by several different companies that pay to advertise using this platform.
There are a lot of people are using YouTube in one way or another. These days, like never before, lawyers, makeup enthusiasts, music DJ's, Pilates instructors, contractors from all walks of life are earning a living through their YouTube videos. So How to Make Money on Youtube ? In that regard, here are a number of ways to make a substantial amount of money on YouTube. These are the ways to make extra money.
1. Use it to Attract More Traffic to Your Site or Blog
If your purpose of creating a blog or website is to make money, then you need traffic. Several websites were extremely affected by Google's Panda, Hummingbird and Penguin updates. If you are among those affected, YouTube is the best platform that can help you regain traffic and even increase it. To get started, consider starting with the Creator Playbook. This will help you repurpose some of your older content into interesting videos. It can also help you create completely unique, fresh videos.
2. Sharing your Skills and Knowledge through Tutorials
If you have some knowledge and skills in doing something unique, consider creating video tutorials. It can just be anything from beauty tips to home remedy or even how to make money on YouTube . There are so many people on the internet you are using video tutorials to teach people on how to do or buy something.
3. Create and Sell your own Products
YouTube also provides you with unlimited ways of promoting products/services and make great sales. For instance, some of the products you can consider creating include apps, eBooks, music, art and many more. After creating your own product, add it to a shopping cart and then promote it on YouTube. To increase traffic, it's advised to add a link to the product in the description of your videos, so that viewers can purchase.
4. Consider YouTube Rentals
Youtube rentals are currently among the best ways to make money on this platform. In this approach, as a content creator you are allowed to provide your content for rent – and then share a certain percentage of profit generated with YouTube. However, this method isn't available to everyone, only certain types of users are allowed to use it.
5. Licensing companies
Licensing various companies on YouTube can also earn you some money. In fact, there are so any companies, which help various artistes featuring on YouTube to license their videos or songs for an affordable rate. A good example is CueSongs and Audiosocket.
6. Consider becoming a YouTube Member/Personality
There are several YouTube stars that make good amount of money through it. These people get a lot of views, which later mounts up to a great income. If you are really passionate about your own interests, of you have got great ideas, create your channel.
7. Test-market your Products
When it comes to market research, YouTube is an amazing resource. If you have an idea for a unique product, but you don't have funds, consider creating some videos to post online before initiating other campaigns. The comments and views on your video will show you whether your idea is a viable one or not in its current form.
8. Reviewing Affiliate Programs
A faster, easier and perhaps the most effective way to make money on YouTube is through promoting other people's products and linking them in your video's description area. However, you need to show how the product is important and how it can help the user in order to make sales.
9. Initiate a YouTube competition
If you an interesting video, it can be good ideas to start a YouTube remix competition. Mariah Carey's Fan Club is a good example. You would definitely get a huge exposure if you can make this completion more exciting and helpful. Try to make it a win0win situation by allowing your competitors to win something and as result, you gain traffic or viewers.
10. Create and Sell Links in the Video Description
This method of making money on YouTube focuses on converting or directing viewers to another source or webpage. A placement of links in your videos' descriptions is enough to bring traffic to your website, hence earning revenues.
11. Build your own Brand through YouTube
YouTube can also help you become well-known for your strengths and earn a living out of it. Simply start creating videos about your best interests. eg YouTuber Crazy Russian Hacker he has 5 Million+ subscribers. and earnings are in millions.
12. Become a Professional on Meta data

– use relevant keywords to get the right audience

Since there are several videos uploaded to YouTube every hour, then it means that there is a great completion for attention. It's therefore important to ensure that your video get found by becoming a professional on the Meta data of your videos. If you don't know how to create effective Meta data, Creator Playbook offers a complete guide. (PDF)
13. Monetizing your videos with the right YouTube Partner Programs
After creating a number of videos to upload, you should consider joining a YouTube partner program. In this case, you should enable your channels for monetization and you will get your share of the revenues from advertising on this platform. Just like YouTube stars, you will get paid for every thousand views on all your videos. Verifying your channel is all you need to do to get started.
14. Upload Funny and Interesting videos of your Pet or Child
There are many individuals who have made great stars out of their pets or kids – for instance, the two cats, Grumpy cat and Lil Bub. Follow this example next time when your pet or kid does something funny to create a video of it and makes it available on YouTube. This way, you can also make money on YouTube.
15. Make Sponsored videos
This is commonly known as live reads or product placement. If you think you have received too many views on your videos, there are many companies that can use them to feature their products. All you need to do is to recommend other people's products on your YouTube videos.
Generally, as a beginning video maker, in order to build a great following on this platform you must often produce unique, fresh and interesting content. This will make many people, especially curiosity seekers to return to see what is new. As a result, your videos go viral within the shortest time possible. Additionally, you must give your videos relevant titles so that people searching for its content will quickly and easily find it. I hope i have covered all aspects of How to Make Money on Youtube.