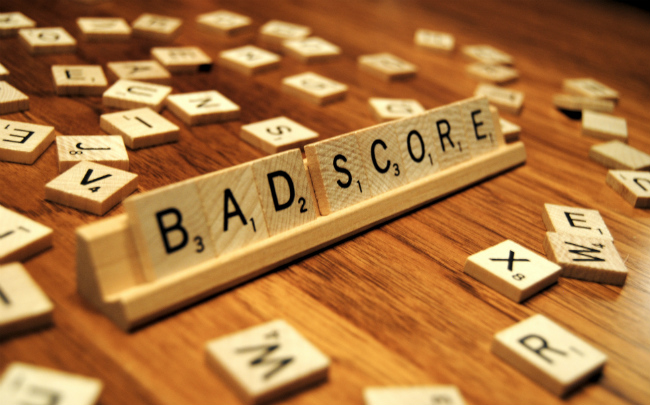 As a borrower there are list of things that you should do to ensure your credit score is not bad. Creditors put a lot of weight on the credit score. There various methods used in calculating the credit score. The most common being FICO which can be used as your guide to know what is your credit score. Bad credit score has a lot many negative implications on your future especially when getting credit. What is bad credit score? Read on to know what we mean by bad credit score and what can be done to improve the bad credit score.
What is a bad credit score?
Having a bad credit score is when you have low scores in the credit scale. The credit score are measured in a three digits. A bad credit score is generally a score that is below 600. As a borrower having a bad credit score is brought about by a number of factors.
Missing of or delayed payment:
not paying payment is among the common causes of bad score.
Closing of your former credit accounts:
as a borrower you advised not to close down the credit account in order to have a long history. The closing down of accounts makes you to have a short history hence making your credit score to be low.
Frequent applying of credit:
when you apply for many credits within a short period of time it shows you cannot manage your finance responsibly. This leads to a bad credit score. The creditors will look at the credit report to ascertain this before they lend you money.
Derogatory remark:
derogatory remarks are found in the following types of accounts: collections, bankruptcies, foreclosures and liens. As a borrower when you have derogatory remarks it shows you have problems when it comes to payment of the credit.
Having a bad credit score it affects your day to day life in the following ways;
There is a high interest rate on credit and loans:
bad credit score leads to increase in the interest rate unlike if you had a good credit score.
Loan application may be rejected:
due to the bad credit score the creditors may have doubts lending you money since they consider you unreliable.
It is hard to get housing:
the landlords check the credit score and if they see the credit score is low they may not rent their apartment to you since they consider you as a risk.
Hard to get utilities:
utility companies they do check the credit reports. If the credit scoring is low they you have to pay deposit which is supposed to act as security.
High insurance premiums:
insurance companies assume that the bad credit scores are due to high claims. Through the credit history they are able to tell and they will charge a higher premium to the borrowers with bad credit scores.
Employment constraints:
most of the employers while they are hiring employees they check the credit history. When employers get that you have a bad credit score they may not employ you since they assume that you are not responsible to handle your finances.

Ways to get back good credit score having bad credit score
If you have a bad credit score all hope is not lost. There ways you can do to improve on the credit scores and how to maintain the credit scores, here are some of them;
Pay your bills on time and according to the amount that you had agreed with the creditor.
Check your credit reports to ensure there are no mistakes that have been made.
Be cautious to who you disclose your credit information to avoid fraud or even identity theft.
Avoid closing down of credit accounts and pay off all debts rather than moving it around. This will help to improve the bad credit score.
Apply credit account when there is need since opening numerous account without any necessity will not help in improving the credit score.
Conclusion
It might take long to improve the credit score but the results are worthwhile. Creditors use the credit score to know the health of your credit card. As a borrower avoid bad credit scores in your credit report to avoid some unnecessary expenses that come with bad credit score such as high interest rates. If you find you have a bad credit score work towards improving the score at all means.