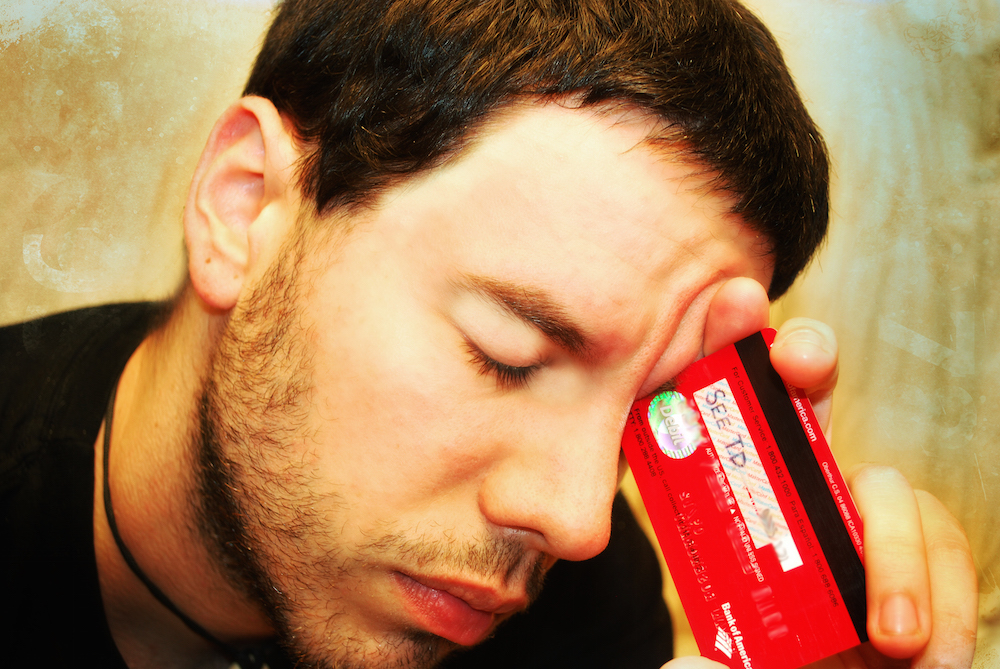 Identity theft is a nightmare. It can cause financial havoc, destroy your credit, result in legal action and create mind-numbing work for you in an effort to clean up your identity.
It's a nightmare millions of Americans deal with annually; either as someone takes over a single financial account or completely assumes his or her identity. It's hard to entirely prevent identity theft, but you can at least mitigate your risk of exposure by taking these four vital steps.
1. Set Up Transaction Alerts
Credit card companies have sophisticated algorithms to help detect fraud quite quickly, so you might get an 800-area code phone call before even realizing someone else is making charges in your name. Even so, your credit card company probably allows you to take some of the power in your own hands by offering transaction alerts. Setting up transaction alerts via text (or email) for any purchase made over $0.01 can help you detect fraud as soon as the card gets swiped.
2. Minimize Exposure
The basic ways to protect your identity are common knowledge. Don't carry your Social Security card in your wallet. Don't keep an index card with your passwords taped to the top of your desk. Make sure your ATM pin isn't your birthday and your bank password isn't your dog's name. However, not everyone realizes just how sophisticated scammers have gotten, but there are a few small steps you can take to protect yourself.
Use an ATM Inside the Bank
Technology certainly makes your banking life easier, but it also increases the odds of your accounts getting compromised. Skimmers can be easily attached to ATMs and other card readers to grab your financial information and allow the thieves to start making charges in your name. Use the ATM inside a physical bank branch in order to reduce the odds of running into a skimmer. It isn't a foolproof plan, but it's much less likely a thief will be bold enough to put a skimmer on an ATM in a bank as an ATM in a convenience store or outside a restaurant.
Cover Your Hand
Skimmers aren't just looking to snag the digits on your debit or credit card; they're also recording your PIN number. Some skimmers do have a camera affixed to the compromised ATM so the crooks can get your PIN along with your debit card number. This allows them to immediately withdraw cash. The easiest way to combat this form of identity takeover is to just cover up your hand when typing in your PIN. You might even want to go so far as to wipe your hand over the enter keypad so crooks using thermal cameras can't scan for your code.
Ditch the Debit Card
Swiping a debit card makes your bank account vulnerable. Thieves who steal debit card information are able to immediately start taking your dollars, while those with just a credit card are making fraudulent charges without actually spending your money. You can reduce the likelihood of your bank account getting infiltrated by switching over to credit cards exclusively. Debit cards should only be used to withdraw money inside a physical bank branch.
Set Up Your Phone to Erase Remotely
Getting your phone stolen not only cuts off your communication with everyone – and you probably don't remember phone numbers these days – but it also could be a treasure trove of financial information for thieves, thanks to banking apps, Venmo and Apple or Android Pay. Setting up a function to wipe your phone remotely helps reduce the potential financial consequences of a stolen phone.
3. Credit Freeze
Placing a freeze on your credit report is not only an important step to take once you realize your identity has been compromised, but it can also be a proactive measure to prevent identity theft. A credit freeze prevents potential lenders from being able to pull your credit report, which can keep an identity thief from applying for credit cards or loans in your name.
A credit freeze needs to be placed with each credit bureau individually and costs vary by state. However, the fee may be waived if you're already a victim of identity theft and have a police report.
While it is an effective way to combat potential identity theft, a credit freeze can cause a slight headache for you. You'll need to thaw your report each time you plan to apply for a new line of credit yourself and this process could take a few days.
4. Pull Your Credit Reports
Whether or not you're paranoid about the potential of your identity being stolen, it's important to check in on your credit reports a few times a year. Be sure to take advantage of your entitlement to get a free copy of your credit report from each credit bureau. You can do this by going to annualcreditreport.com . By spreading out the reports to one every four months, you can keep tabs on your own identity and ensure nothing out of the ordinary is being reported.
[See: Top 5 Cheap Affordable Credit Repair Companies]
Consider Paying for Protection
If you feel apathetic about being vigilant, or you'd just rather be able to offload the task of cleaning up your identity, then consider paying for credit monitoring and identity theft protection. These services can cost up to $20 per month, but many do come with restoration services to help you with the legal headache of getting your identity back and removing inaccurate information from your records.
You can also use identity theft preventing services like Identity Force