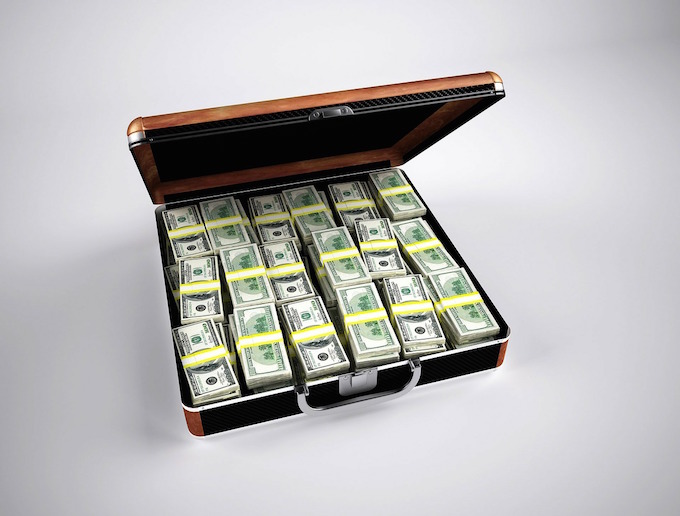 Amazon is an amazing marketplace for consumers to spend money and purchase nearly anything they can imagine but it's also a fantastic marketplace for people to make money through different channels, mediums and ways of monetizing the Amazon platform.
There's many reasons to use Amazon, from it being a very trusted brand to the wide array of products and services they use as well as the high level of infrastructure and systems tailored to be as simple as possible for the end user.
In this post, we're going to go through 9 ways to make Amazon pay you that you may have not realized, the best practices on getting started and more.
1. BECOME AN AFFILIATE
By far the simplest, easiest and less work-intensive way of making Amazon pay you is to join their massive Amazon Associates Program.
This program is affiliate based, meaning you get a cut of any revenue Amazon generates from a custom link you shared and ended up as a sale.
This is a fantastic tool for anyone with a blog, audience, platform, social media channel and more and especially for those who are already being asked about recommendations for products.
Amazon will pay between 4-10% per sale, which can quickly add up and requires you to do virtually nothing.
2. BECOME A MERCHANT
Amazon's marketplace has a very high level of third party merchants selling directly to consumers through their platform.
In fact, if you haven't noticed, this represents a major part of the Amazon business model – allowing people like you and I to associate with the brand power of a powerhouse like Amazon.
Taking advantage of Amazon's power in the marketplace makes sense for you as a merchant and you don't need to have hundreds of products – listing even a single item is easy and painless.
If you're testing out the waters, you can list single items for 99 cents or if you have volume, pay a $39.99 monthly fee instead although the latter is only worth it if your working with a high amount of volume on a monthly basis.
3. BECOME AN AUTHOR
The success of the Amazon Kindle has made the Amazon book marketplace unstoppable, especially in the form of the ever-growing digital books.
Kindle Direct Publishing is an easy, simple way to get your content out there, whether it's your masterpiece of even a simple report.
Publishing, formatting and selling is a breeze with their system and Amazon will pay you up to 70% of sales, allowing you to set your own price and offering a ton of resources to help with formatting and other tips on maximizing the exposure of your books.BECOME AN ARTIST
4. BECOME AN ARTIST
The CreateSpace platform on Amazon is another great way to gain exposure as an artist, get paid and promote your talents.
You can sell CD's, DVD's, video, MP3's and more through this platform with relative ease and can even customize the delivery of digital and physical products.
The best way to use this as a content creator is to focus on your craft and let Amazon do the rest in terms of processing, shipping and fulfillment for the required cut they take on each order – it's well worth it.
5. BECOME A SMALL TASKER WITH MECHANICAL TURK
Amazon Mechanical Turk is a platform where you can get paid to perform small tasks, which can add up to a nice chunk of change.
Common tasks include leaving reviews, captions, describing images, headlines and more –– all to be done at the comfort of your own home or wherever you desire, of course.
While on the surface the pay per task seems low, it's a great way to spend some extra time and you'll quickly have an eye for tasks that are worth your time and energy.
After a few weeks on the system, you'll efficiently and easily find the best use of your time and only hone in on tasks that are worth your effort.
6. LAUNCH A PRIVATE LABEL BUSINESS
Launching a private label business is definitely one of the most time intensive on this list but can also lead to high levels of passive income if done correctly.
A private label product launch involves buying a generic product, creating your own logo and packaging and re-branding it as your own.
The key differentiator is your ability to market your new brand and spend your due diligence doing research, searching already popular items and finding your own unique spin on branding and marketing.
7. BECOME A DELIVERY PERSON
Although still a new offering from Amazon, Flex provides same day delivery for customers paying you somewhere between $18-25 an hour.
The concept is simple and allows you the freedom to work in predetermined chunks of time, picking up packages and delivering them near your metro area.
Flex is rapidly expanding and may be in your city at the time of this article, but if it's not – sign up and wait until it comes to your neck of the words.
8. BECOME A HANDMADE SELLER
Amazon Handmade was created for selling things such as jewelry, artwork, crafts, stationary and anything else in that realm for a 12% referral fee.
Having exposure to the enormous amount of buyers on Amazon is a fantastic benefit that makes the referral fee well worth it if you have something to sell.
9. BECOME AN INVESTOR
This last one is going to be a bit different, but we know Amazon isn't going anywhere anytime soon.
The Amazon stock will likely continue to rise as it expands new offerings, technologies and service on both a national and global scale.
Becoming an investor in a company of this magnitude that is still growing can lead to a big pay off down the line.
Amazon has shown it's commitment to re-invest in its own development with emerging technologies and the sky truly is the limit for where it can go.
CONCLUSION
Although most people see Amazon as a place to spend money, there are certainly a myriad of ways you can go to make passive recurring income, sell your goods, private label and even work from home when you have extra time.
Having multiple revenue streams that may not seem like a lot individually add up to large sums and allows you the flexibility to work remotely or whenever you have free time.
We encourage you to use this article to explore the ways you can get paid today using the Amazon portal.