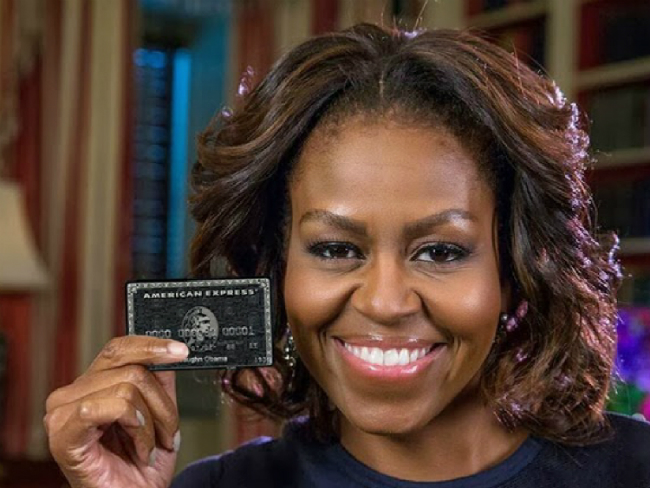 Looking back, there was once a time in my life when I was rich. However, I was never famous even though I could travel internationally atleast four times every year mostly for business. Interesting thing is, most of the destinations I visited hosted loads of other likeminded individuals all of whom were very interested in learning as much as they can about the next money making idea on the global front.
Always with me, was my American express corporate card which allowed me to expense relatively freely to the tune of around $50,000 every year. One thing I loved about the card is the fact that besides the travel insurance, it also provided me with access to airport lounges, concierge services and many more. Although $50,000 annually might seem like a lot, it is nothing compared to the hundreds of thousands in expenses I hear from most black credit card spenders.
I have to admit that at the moment I don't have much coming in anymore since in just a personal finance blogger, I am however certain that I do have a lot of freedom. This is one tradeoff which most people will always take or make at some point in their lives. simply put, I only have a single personal credit card and this is the Citi ThankYou Card. one of the best things about this card I the fact that there is no annual fees plus it has allowed me to concentrate all of my spending on one place as a result making it easier for me to maximize on my reward points.
Taking into consideration the fact that we live in a land of consumerism and that just like many other people you may want some things and want them immediately, it is important for you to understand how to manage the options available to you such as personal credit card meant to help you get these thing you so much desire or want. More specifically, as a black credit card aspiree, there are a few things which you need to familiarize yourself with as they will help save you from having to plunge into financial crisis later on.
As strange as it may sound, some people simply get the black credit cards just or the status symbol while there are others who are a little less vain and make use of their black cards to improve access and service. Whichever the case, below is an overview of who should and who should not get a black card.
Who should you get a Black Credit Card?
Let's see if you qualify
a. High income individuals
Taking into consideration the fact that the middle class is made up of people with an income of up to $200,000 per individual, only those who have an income of $200,001 and above are allowed to have a black credit card (at least according to the powers that be). In fact, come to think of it, anyone who does have an income of less than $200,000 should refrain from having any credit card that attracts an annual fee that is greater than a couple hundred dollars annually.
b. Responsible individuals
Having a black card comes with a great deal of temptations. This is clearly evident from the fact that you will find yourself easily blowing away your finances taking into consideration the naturally large line of credit that is characteristic of the card. In short, you should be a very responsible individual for you to consider having a black card. Just so you know responsibility can easily be measured by a credit score that is higher than 760. After all, the average credit score for any rejected mortgage applicant is usually 729. Simply put, demonstrating the historical ability to pay your bills on time will not only portray you as a responsible individual but also as a target candidate able to maintain using the black credit card.
c. High net worth individuals
Having a high income is not impressive as you are no able to match it with a robust net worth. Simply put, if you do not have a net worth that is at least three times your income then kindly reconsider getting a black credit card. Keep in mind, robust as referred to above, is around $600,000 based off a $200,000 annual income. The higher the better.
d. Anyone who is not in consumer debt
If you know you are already in consumer debt and yet you are still considering applying for a black card know now that that is a very foolish thought which you should immediately get rid of. This is mainly because, you will be potentially adding even more debt and that is not a very smart thing to do since credit card interest rates are by far some of the highest debt rates available in the financial sector. You should therefore refrain from applying from the black card if you are already in consumer debt.
e. People who pay premiums for convenience
Rich people are often willing to pay others to help mow their lawn, change their oil or even clean their houses on their behalf. Funny thing is, middle income people are already doing this. it is for this reason that they will continue to remain just that middle class income earners simply because the time they are not spending mowing the lawn, they opt to sit down and watch television . Rich people on the other hand choose to utilize such time to indulge in other income generating activities since they truly appreciate the services which lead to better lifestyles. Black credit cards are characteristic of annual fees which can be a hurdle to cross especially if you do not utilize the card enough. For instance, a $500 annual fee simply means that you need to get at least 50,000 in rewards points just for you to break even.
f. People who expect to be saved
If you are making less than $100,000 and you have a net worth of less than $200,000 then you definitely have no business owning black credit card (since they have such a large annual fee). However, if you are looking forward to additional financial assistances say from your parents, your spouse or better yet the government then you may have an argument.
Bottom line
If you qualify for at least 5 out of the six items highlighted above then you qualify to get yourself a shiny new black card if that is not the case then you probably don't qualify.